5 tags
7 tags
The paleo diet isn'€™t necessarily ideal, an... →
Have you heard of the Paleo Diet? Maybe you've even tried it. The idea is to eat what the cavemen ate - meat, fruits, and vegetables - because our bodies haven't evolved to eat the food that exists today. I don't think we would have evolved to invent frozen yogurt if it wasn't good for us, but see what you think. Read the article from the Washington Post and then check out...
5 tags
5 tags
6 tags
3 tags
7 tags
trainerjackw asked: Hallie, I just wanted to stop by and say that I love your blog and all the fun recipes you post. Especially one of the spinach pizzas you posted recently. How long have you been cooking? Are you a pilates trainer?
9 tags
11 tags
4 tags
8 tags
What is love?
Such a question! Love means different things to different people, I suppose. This group of kids have the closest thing to an answer that I've heard: theburiedlife: What Love means to a 4-8 year old: A group of professional people posed this question to a group of 4 to 8 year-olds, 'What does love mean?'  The answers they got were broader and deeper than anyone could have imagined   See...
6 tags
10 tags
7 tags
An Engagement Story: A run, a flash mob and a... →
I'm engaged! And my boyfriend (fiance) proposed in an incredible way. Check it out on Baltimore Bride!
1 tag
4 tags
11 tags
1 tag
8 tags
Countries with the Best and Worst Life Expectancy:... →
I hate to add fuel to the fire to those threatening to move to Canada, but our neighbors to the North live an average of two years longer than us! But you have to spend those two years in the freezing cold eating Elk and wearing red (that's my mental image of Canadians*). Is it worth it? By Michael Allen, Fri, November 30, 2012 The next time someone tells you how "evil"...
3 tags
2 tags
Hono­lulu after Pearl Harbor: A report published... →
On Dec. 7, 1941, when Japanese planes attacked Pearl Harbor, I was working as a reporter for the Hono­lulu Star-Bulletin. After a week of war, I wrote a story directed at Hawaii's women; I thought it would be useful for them to know what I had seen. It might help prepare them for what lay ahead. But my editors thought the graphic content would be too upsetting for readers and decided not to run...
10 tags
10 tags
Watch
Any time I give advice, I hope you know I am giving it as much to myself as I am to everyone else. So with that in mind, for anyone who has ever used the excuse that they are "just too busy" to fit in any exercise (finger points at ME), watch this video and eat your words!  Ben Aaron is a really funny TV personality (whatever that means, he's a regular real-life personality too)...
6 tags
7 tags
Joseph E. Murray, Transplant Doctor and Nobel... →
At the time, he recalled, organ transplantation was considered such a wild dream that a medical school mentor advised him to abandon the idea as a clinical dead end. But he didn't listen! Instead, he persevered with his ideas that organ transplants were a realistic possibility and thus changed the lives of thousands of people. What a lesson in sticking true to your gut! Read the whole...
6 tags
5 tags
Weight Watchers Winning $61 Billion War On Fat →
"…in 2009, direct medical and healthcare costs spent on overweight or obese Americans hit $159 billion — up at a 9.4% annual rate from 2003. Any by 2020, the Department of Health and Human Services expects that figure to climb at a 6.5% annual rate to $319 billion. By the end of 2012, those overweight or obese Americans are expected to spend $61 billion on products and services to...
11 tags
5 tags
My disaster preparedness kit:
apples (one of which is leftover from our Halloween party and is made from this recipe, I'm saving it if things are looking really dire during this storm) bananas Party Mix (minus the Fritos, I don't like those) Fiber One Bars fixings for PB&J cranberry juice vodka batteries (no flashlight, but at least I have batteries! #fail) candles (no matches, again, #fail) I think...
7 tags
Get Up. Get Out. Don't Sit. →
Every single hour of television watched after the age of 25 reduces the viewer's life expectancy by 21.8 minutes. Gah! That's a horrible statistic! And also questionable. By this logic, if I stop watching TV, I will live forever. The main message of the article is easier to swallow: sitting less + moving more = better health. Nothing new, but good to be reminded.  Get Up. Get Out....
10 tags
Will We Ever Have Another Fat President? →
I'm watching the debate right now, and both Obama and Romney are looking pretty darn good. I'm pretty sure neither of them are at risk of dropping dead of a heart attack due to a bad diet anytime soon. And that's reassuring! But is it a necessary quality in our President? Despite the nation becoming more obese, our politicians are getting fitter. Are we electing more attractive...
10 tags
8 tags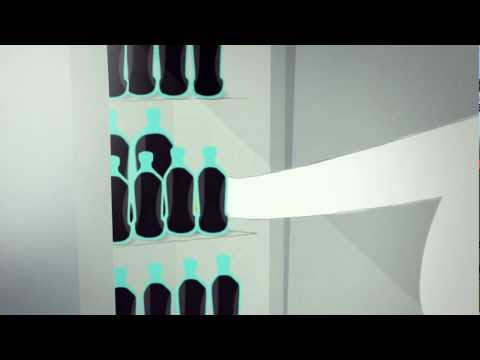 7 tags
8 tags
6 tags
4 tags
Top Artery-Clogging Cities in America →
These urban centers have the highest rates of heart disease and obesity in the country, perhaps because they seem to promote sedentary lifestyles and diets heavy on fast food but light on fresh produce. We sorted through the latest statistical research from the CDC on obesity and heart disease rates to come up with this list of eight metropolitan areas with a population of over 200,000 that are...
7 tags
7 tags
9 tags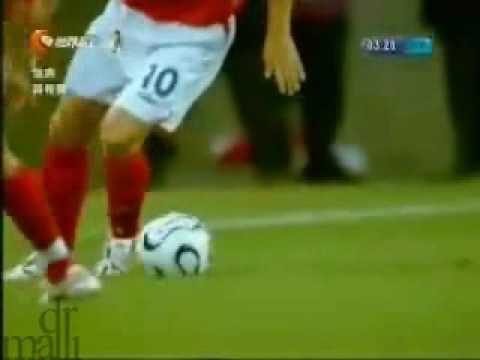 12 tags
5 tags
"Many of life's failures are people who did not realize how close they were to..."
– Thomas A. Edison.  (via lauraseymour)
9 tags
Study Links Healthier Weight in Children With... →
Really?? They needed a study to prove this?? Well, at least now anyone who doubted schools need to step in when parents drop the ball on nutrition can be corrected. I was lucky and had a mom who packed me a turkey sandwich, a juice box (100% juice, of course), an apple and a pudding cup every day from 1st grade up to my senior year (I realize that's slightly pathetic on my part, but I tell...